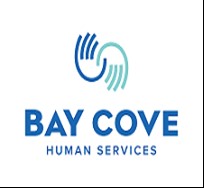 Weymouth

,

Massachusetts

02043
Job Description
Recognized by the Boston Globe as one of the Top Places To Work, Bay Cove Human Services is a private, not-for-profit corporation that provides a wide variety of services to individuals and their families who face the life-long challenges of developmental disabilities, aging, mental illness and drug and alcohol addiction. We have a wide variety of programs available to our clients including residential services, employment support, and day habilitation programs. Bay Cove's 2,000 highly trained employees serve more than 20,000 individuals and their families each year at more than 160 different program sites throughout Greater Boston and southeastern Massachusetts.



| | | | |
| --- | --- | --- | --- |
| Requisition #10583 | Clinical Director (New Hope TSS, Weymouth) | Schedule: Tuesday-Saturday 9am-5pm or 7am-3pm | Salary: TBD |
---
Responsibilities:
Bay Cove Human Services, Inc. a leading Massachusetts human services organization, is on the front lines making a difference in our community and we are looking Clinical Director to join our team today! As an integral member of the management staff, the TSS Clinical Director works with a multidisciplinary team to provide oversight for daily operations, managing the coordination of clients' care.
They oversees the clinical treatment functions of the Transitional Support Services (TSS) program, develops clinical treatment programming and monitors the delivery of services and aftercare planning.
We are looking for someone who strive to:
Challenge thinking.
Be different.
Lead change.
Bay Cove is looking for people who are inspired and inspiring.
You will: Collaborate with VP of Addiction Services and Program Director on program design implementation, policies/procedures that promote patient centered care coordination and planning.
Develop clinical treatment programming and monitors the delivery of services and aftercare planning.
Manage the process for patient admissions, case assignments, discharges and referral to treatment.
Oversee quality assurance and conducts routine reviews of patient records to assure appropriate treatment planning, service delivery, aftercare coordination, timely recording of services and data collection.
Lead psycho educational, therapy and recovery-oriented client groups as needed.
Participate in daily service utilization meetings and attends multidisciplinary case conferences.
Participate in staff/supervision meetings and attend related professional development sessions/trainings.
Provide on-call support.
Directly supervise the program's clinical staff.
Provide ongoing supervision, support, and training to direct reports, and ensure their timely performance evaluation.
Qualifications:
What you will need to bring: Education - Master's in Social Work or related field with at least two years supervisory experience Licensure- LPHA License (LCSW/LICSW/LMHC) Experience – Two years' experience in treatment settings for substance use disorders.
Strong knowledge of dual diagnosis treatment, the substance use disorder treatment continuum, related services and community resources.
Skills – Demonstrated ability to work with individuals with substance use disorders.
License – Valid driver's license.
Certification- Licensure of Alcohol and Drug Counselor (LADC I or LADC II) or Certified Addictions Counselor (CAC) or Certified Alcohol and Drug Abuse Counselor (CADAC) preferred.
Keywords: Substance Abuse, Group, Addictions, Recovery, Mental Health, Counselor, LICSW, LMHC, LCSW, Licensed Clinician, Case Management, Therapy, Care Coordination, Clinical Supervision
Driving License Required? Yes
---
Benefits:
Excellent benefits package including health and dental insurance, 403(b) retirement plan, tuition reimbursement/remission, paid vacation & holidays, sick time pay, and employee referral bonuses.
---
TO APPLY:
Apply online by going to
https://www.baycove/org/apply/index.cfm?pid=10583
.
Bay Cove Human Services, 66 Canal Street, Boston, MA 02114
Bay Cove is an Equal Opportunity/Affirmative Action Employer
Preferred Years Of Experience:
2
Year(s)
Education Required:
Masters Degree - MA
Employment/Position Type:
Full Time
Computer Skills Required:
Yes
Travel:
Up to 10% Travel
Authorization:
US
Company Email:
recruiter@baycove.org
Job Code:
10583
Email your Resume
{{emailJobCtrl.sendResumeMessage}}
Submit