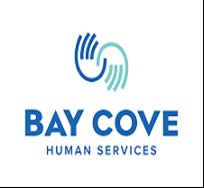 Boston

,

Massachusetts

02114
Job Description
Recognized by the Boston Globe as one of the Top Places To Work, Bay Cove Human Services is a private, not-for-profit corporation that provides a wide variety of services to individuals and their families who face the life-long challenges of developmental disabilities, aging, mental illness and drug and alcohol addiction. We have a wide variety of programs available to our clients including residential services, employment support, and day habilitation programs. Bay Cove's 2,000 highly trained employees serve more than 20,000 individuals and their families each year at more than 160 different program sites throughout Greater Boston and southeastern Massachusetts.



| | | | |
| --- | --- | --- | --- |
| Requisition #10538 | Clinical Risk Manager ACCS (ACCS Centralized Expense, Boston) | Schedule: M-F 9-5 with flexibility | Salary: 80,000/year |
---
Responsibilities:
Job Summary: As a member of the senior leadership of ACCS, the ACCS Clinical Risk Manager provides leadership in the development and operation of risk mitigation strategies for all ACCS components.
The ACCS Clinical Risk Manager assists ACCS staff and programs in optimizing safety for all persons served and staff by ensuring that a comprehensive risk management infrastructure is developed and employed consistently throughout ACCS.
The ACCS Clinical Risk Manager contributes to Bay Cove's Mission by ensuring that the services provided by ACCS are clinically-robust, recovery-oriented, and empower Persons to achieve wellness in all its dimensions.
This is an exempt position.
Supervisory Responsibilities: N/A Essential Functions of the Position: Responsible for overall risk mitigation and management activities.
Provide clinical consultation to ACCS teams in regards to treatment and intervention recommendations as needed based on heightened acuity, high risk, or complex service needs.
Responsible for oversight of the incident reporting system including reviewing all Incident Reports in order to identify patterns indicating increased risk and to identify staff training needs.
Ensure that a comprehensive risk management infrastructure is developed and employed consistently, further promoting effective communication and handoffs throughout ACCS.
Collaborate with all Bay Cove services and departments in a manner that promotes effective and integrated services across different agency service components.
Work as a collaborative partner with staff from the Department of Mental Health central, area, and site offices.
Participate in interagency committees and information sharing meetings.
Provide on-call coverage for clinical or administrative emergencies on a rotational basis.
Utilize recovery-oriented language and principles in all communication and interactions with Persons, colleagues, and collaterals.
Other responsibilities as assigned by the supervisor.
Qualifications:
Requirements for the Position: Master's degree in social work, psychology, counseling or related field required.
LICSW, LCSW, LMHC, or other behavioral health category which qualifies as Licensed Practitioner of the Healing Arts required.
At least 5 years of progressive clinical experience in a range of residential, therapeutic & experiential learning and community-based treatment environments required.
Experience working in, or managing, residential treatment settings preferred.
At least 5 years experience providing clinical and administrative supervision to direct care staff and clinicians required.
Solid understanding of clinical and recovery principles.
Ability to identify opportunities and obstacles and develop effective, creative solutions.
Strong commitment to the right of each Person with mental health challenges to live in community residences, to work in market jobs, and to have access to helpful, adequate, competent, and continuous supports and services of their own choosing.
Professional writing and oral communication skills.
High degree of attention to detail, time and organizational management skills.
Proficiency in word processing and other computer functions using Windows, Word, and Google Email and Apps.
Use of personal cellular telephone for work communication.
Bilingual candidates encouraged to apply, pay differential offered for candidates with fluency in certain essential languages.
Mission Traits: Utilizes a flexible and responsible work style that meets evolving needs of the agency.
Works with integrity and respects the dignity and value of all individuals.
Exhibits mission through job knowledge, pride in work role, and advocacy.
Promotes diversity and inclusion of all individuals.
Works in a collaborative, compassionate manner with stakeholder/ partners.
Driving License Required? Yes
---
Benefits:
Excellent benefits package including health and dental insurance, 403(b) retirement plan, tuition reimbursement/remission, paid vacation & holidays, sick time pay, and employee referral bonuses.
---
TO APPLY:
Apply online by going to
https://www.baycove/org/apply/index.cfm?pid=10538
.
Bay Cove Human Services, 66 Canal Street, Boston, MA 02114
Bay Cove is an Equal Opportunity/Affirmative Action Employer
Preferred Years Of Experience:
5
Year(s)
Education Required:
Masters Degree - MA
Employment/Position Type:
Full Time
Computer Skills Required:
Yes
Travel:
Up to 10% Travel
Authorization:
US
Company Email:
recruiter@baycove.org
Job Code:
10538
Email your Resume
{{emailJobCtrl.sendResumeMessage}}
Submit