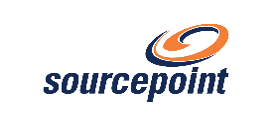 Bellaire - Houston

,

Texas

77072
Job Description
Do you have a passion for delivering great customer service?


Are you looking for a company that can give you a career path, not another job?


Do you like to be challenged to grow and develop yourself?


If you answered yes to these questions, then we may be the next and best career move for you.



At Sourcepoint, we offer our Mortgage Processors:
•Competitive salary
•Health Insurance, Dental Insurance, Life Insurance, Short- and Long-term Disability
•Medical and Dependent Care Flex Spending Plans
•401k Retirement Plan
•Paid Time Off and Paid holidays
•Comprehensive virtual training
•Team-oriented work culture and so much more…
Do you possess the following skills to be one of our Mortgage Processors?
•Can you review loan applications to accommodate Automated Underwriting?
•Do you provide excellent levels of customer service to both internal and external clients?
•Are you able to track and document all needed forms and steps in the process for multiple loans?
•Are you passionate about customer feedback calls that ensure the client's needs are met?
If you meet the skills needed, are zealous about customer service and want a career that makes a difference, then please click the APPLY button below to start your journey to be our next Mortgage Processor.
At Sourcepoint we help you … ASPIRE. ACHIEVE. ADVANCE.
JOB DUTIES
•May be responsible for preparing application package to be sent to the member within regulatory required time frames. When responsible, submitting all or a portion of packages to underwriting prior to delivery with ongoing improvement in underwriting submissions.
•Orders and tracks all required documentation to assure processing timeframes are being met and updates system, calendars and front of loan file with status.
•Works with the customer, client and closing agent to resolve questions and/or problems immediately upon inquiry or receipt of documentation from the customer.
•Provides excellent customer service to internal and external clients. Ensures customer service surveys are maintained to client's minimum score.
•Submits fully processed files through automated underwriting system and submits to Underwriting Department for decision if required. Resolves issues and shows ongoing improvement in reducing isssues identified by Underwriter.
•Verifies product, rate and point structure according to client specifications.
•Prepares, ensures the accuracy and timely delivery of commitment letters. Rediscloses ensuring accuracy and timely delivery as needed.
•Reviews appraisals, titles, and purchase and sales contracts as received, submits them to u/w if necessary, makes all required calls, system updates and orders any addendums required related to the review.
•If client specifications require; Track all required documentation to assure processing timeframes are being met and updates system with statuses.
•If client specifications require; Reviews loan for clear to close items and confirms the file is being submitted to the closing department accurately.
•Clears all underwriting conditions working with customer and outside vendors.
•Assures loans are moved to the appropriate stages and documents are delivered to the Closing Department within client's required time frames excluding delays outside of ISGN's control.
•Completes customer member feedback calls on service provided to ensure that our service is to the clients requirements.
•Reviews and monitors pipeline reports on a daily and weekly basis, acting accordingly.
•Must be able to meet established minimum daily expectations for this position.
•This position may require frequent over time, at times on a daily basis; must be available to work additional hours on short notice as determined by management to meet client service level agreements
•Performs other related duties as assigned or directed
Sourcepoint is an Equal Employment Opportunity/Affirmative Action Employer and maintains a Drug-Free Workplace.
All candidates who have received a written offer of employment will be required to undergo a company paid drug test. Failure to submit to this test and/or to successfully test negative will result in withdrawal of the applicant's job offer.
Sourcepoint participates in E-Verify and we will provide the Social Security Administration (SSA) and, if necessary, the Department of Homeland Security (DHS), with information from each new employee's I-9 to confirm work authorization.
It is the policy of this Company to seek and employ qualified individuals at all locations and facilities, and to provide equal employment opportunities for all applicants and employees in recruiting, hiring, placement, training, compensation, insurance, benefits, promotion, transfer, and termination. To achieve this, we are dedicated to taking affirmative action to employ and advance in employment qualified individuals with disabilities, disabled veterans, and other eligible veterans
Apply at link: https://firsthire.taleo.net/careersection/fsl_mortgage/jobdetail.ftl?job=20000792&tz=GMT-05%3A00&tzname=America%2FNew_York
Employment/Position Type:
Full Time
Job Code:
20000792