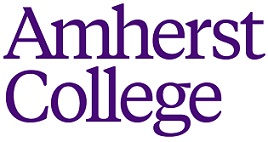 Amherst

,

Massachusetts

01002
Job Description

Amherst College


Amherst has taken a leadership role among highly selective liberal arts colleges and universities in successfully diversifying the racial, socio-economic, and geographic profile of its student body. The College is similarly committed to enriching its educational experience and its culture through the diversity of its faculty, administration and staff.

Job Description:

Amherst College invites candidates for the Capital Project Manager position. Given Amherst's distinction as one of the most diverse liberal arts colleges in the country, the successful candidate will demonstrate the ways in which they bring value to and will work towards supporting a broadly diverse community.

This position is responsible for managing all aspects of medium-sized and smaller-sized capital construction projects as well as collaborating with other PMs/Sr. PMs on larger projects.

Summary of Duties and Responsibilities

Responsible for capital projects' management, leading management for projects up to $25,000,000 in project cost, and collaborating with other D&C staff on larger projects. Works largely autonomously as College representative to projects, representing the needs of the college with a diverse group of users, designers, consultants, vendors, contractors, officials, etc. Simultaneously manages multiple mid-sized and smaller projects.
Works with a diverse set of supervisors, administration, and building users throughout the planning phase of projects, performing cost analyses, supporting the establishment of contracts with consultants and vendors, diversity goal setting, facilitating communication between all parties involved, documenting and maintaining records of documentation of issues, analyses, and decisions. Supports the planning and design process through analysis utilizing professional experience in the Architecture/Engineering/Construction (AEC) industry.
Schedules and manages design development process with both College personnel and outsourced resources to the projects. Monitors the process of design and decision-making, watching for schedule, program and cost implications as well as decisions that may be counter to College-wide standards or goals.
Manages construction bidding processes for consistent distribution of information and College goals, including diversity goals. Performs analysis of contractor bids for capital projects. Coordinates, reviews and oversees contracting for construction and materials/equipment procurement.
Prepares budget submittals for the capital projects, assists supervisor, tracks project expenditures via the job cost management system, analyzes all invoicing for consistency with contract and work in place, performs constant monitoring and updating of budget status for projects.
Serves as primary project liaison and manager for assigned capital projects. Ensures performance of contractors, consultants, etc. through constant comparison of work to contractual obligation. Identifies potential cost-saving opportunities throughout the construction process as well as appropriate additional work that is in the best interest of the College. Manages the Request for Information process, ensuring a timely response from all parties involved. Negotiates change orders with contractors, monitors implications with the project schedule and inspects for % of diverse work hours and compliance with contract specifications, and performs final acceptance inspections. Also manages the inconveniences associated with construction to the best overall benefit of the College. Prepares and processes all required forms and documentation required to close out projects both fiscally and physically.
Assists the Director of Design & Construction/Facilities in making decisions, evaluating, formulating, and making suggestions for all phases and aspects of the execution of capital projects.
Qualifications
Required:
Bachelor's Degree
An acceptable criminal offender records information (CORI) check
Minimum of 5 years of project management in a facilities organization or closely related business.
Familiarity with legal contact language especially negotiating terms, applying appropriate contract forms per project criteria, extra-contract legal understanding (labor, union, etc.)
Ability to read, understand, interpret formulate plans specifications and cost estimates.
Knowledge or experience in developing and tracking budgets.
Strong verbal and written communication, and collaboration skills.
Background with codes and permitting processes.
Strong problem-solving skills.
Experience managing projects involving teams of design consultants and contractors.
Strong organizational skills to be able to conceptualize and design a complex program.
Experience with and commitment to working with a diverse community.
Strong technical knowledge of the A/E/C industry
Strong computer skills
Preferred:
Bachelor's Degree in architecture, engineering or construction (AEC) or related field
Advanced studies in AEC, LEED/LBC/Passive House accreditation or equivalent
10+ years experience.
Experience in higher education
Revit proficient
Amherst College offers many opportunities for professional growth and development, continued learning, and career advancement.
Amherst College requires all employees to be fully vaccinated for COVID-19 (medical and religious exemptions may apply).
Amherst College is pleased to provide a comprehensive, highly competitive benefits package that meets the needs of staff and faculty and their families. Benefits are an important part of our overall compensation, so it is critical that you review all of the options to ensure it meets your total compensation requirements. Click here for Benefits Information .
Interested candidates are asked to submit a resume and cover letter online at https://amherst.wd5.myworkdayjobs.com/Amherst_Jobs .
Please be sure to upload all requested documents prior to clicking Submit. Applications cannot be revised once submitted.
Review of applications will begin immediately and will continue until the position is filled.
To find information about job group and level (JGL) follow this link.
Apply Here
PI161450691
Employment/Position Type:
Full Time
Job Code:
161450691