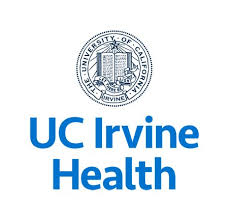 Job Description
Clinical Nurse II - Obstetrics Post Partum - FT - Nights at Careers
Job Description & Salary Range
UC Title: Clinical Nurse II
Position Number:
10005635
Reports to:
Nurse Services Supervisor 2
Working Title:
Clinical Nurse II
Cost Center:
Obstetrics Post Partum (6160)
Bargaining Unit:
NX
FLSA:
Nonexempt
Job Code:
9139
Date Created:
03/04/2019
Shift:
Day Shift
Hours:
36.00
Position Summary:
The clinical nurse will collaborate with interdisciplinary teams to develop and implement a plan of care for a specific group of assigned patients. Performs professional nursing duties that incorporate the psychomotor and age appropriate cognitive skills of the patient/family/significant other to assess, plan, intervene and advocate for the patient on an ongoing basis throughout the continuum of care. Will evaluate patient outcomes, effectiveness of plan of care, and readiness for discharge and revise plan or make referrals as necessary. Acts as a role model and mentor to a variety of students and nurses new to the unit. Functions as a (PCC) Patient Care Coordinator as requested by the supervisor/manager.
Salary Range:
Rate Minimum
$47.00
Midpoint
$55.76
Maximum
$64.52
Required Qualifications:


Ability to maintain a work pace appropriate to the workload


Ability to maintain flexibility and work well in a fast paced, constantly changing environment


Ability to read, write and communicate effectively in English


Ability to work variable shifts including evenings, nights, weekends, and holidays


Advanced Cardiac Life Support


All external candidates must have a Bachelor of Science in Nursing


Basic Fetal Monitoring Course Completion (Class certificate)


Basic Life Support


Completion of AWHONN Intermediate Fetal Monitoring within 6 months of hire


Minimum of six months recent experience in Labor & Delivery or Mother-Baby Unit or six months RN experience and completion of a formal approved Perinatal course comparable to the UCIMC course


Neonatal Resuscitation Program


Registered Nurse


Preferred Qualifications:


Baby Friendly Training Certificate


Bilingual skills to communicate effectively with patients and families


Intermediate/Advanced AWHONN Fetal Monitoring


Physical, Mental & Environmental Demands:
To comply with the Rehabilitation Act of 1973 the essential physical, mental and environmental requirements for this job are listed below. These are requirements
normally expected
to perform
regular
job duties. Incumbent must be able to successfully perform all of the functions of the job with or without reasonable accommodation.
To apply, visit http://careers.ucihealth.org/jobs/4777460-clinical-nurse-ii-obstetrics-post-partum-ft-nights
Copyright ©2017 Jobelephant.com Inc. All rights reserved.

Posted by the FREE value-added recruitment advertising agency
jeid-0d11de7480dc3b46bfdcc9438feaf8fe