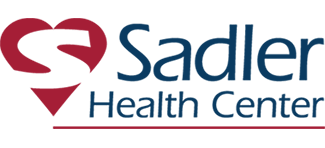 Carlisle

,

Pennsylvania

17013
Job Description
Sadler Health Center is recruiting for a full-time Dental Hygienist to join our Dental Team!
At Sadler, you will be able to be part of a unique, team-oriented care model which provides comprehensive primary care in medical, dental, behavioral health, and case management services to our patients.
We believe excellence in quality and excellence in service are the foundation of everything we do. Join us in our Mission to advance the health of our community by providing inclusive, high quality and compassionate care.
In this role you will be responsible for:
1. Providing therapeutic dental services
2. Promoting and delivering dental health education to our patients and members of the community
3. Assisting in identification of special needs of Sadler patients and devising a plan to address these needs
4. Assisting in the planning and evaluation of effective clinic operations
5. Adhering to highest level of quality
6. Providing services to patients of all ages including children.
We offer a competitive compensation and benefits package which includes generous time off, paid holidays, Medical, Dental, Vison.
Qualifications:
• High School Diploma or GED.
• Graduate of an accredited Dental Hygiene program with an Associate or Bachelor Degree.
• At least 6 months of experience working as a dental hygienist providing patient care
• Proficiency in the use of Microsoft Office applications; Word, Excel and Outlook
• Customer Service experience
• Effectively communicates orally and in writing.
• Ability to effectively and professionally represent the organization.
• Works independently and is self-directed.
• Ability to work in a team environment.
• Organizes, prioritizes, and coordinates multiple activities and tasks.
• Remains calm and effective in high pressure and emergency situations.
• Ability to organize data and medical records in a manner consistent with national standards.
• Basic Life Support for Healthcare Providers (CPR/AED). Certification must be obtained within ninety (90) days of employment.
• Ability to work at both our current Dental Clinic locations (Carlisle and Loysville and soon Mechanicsburg).
Preferred:
• Over 1 year of experience as a Dental Hygienist
• Bilingual language skills.
• Electronic Health Record experience
• Experience in a multiple provider dental practice.
• Experience working with a diverse patient population which may include low income, multi-ethnic populations in a community health clinic setting.
• Local anesthesia certification
• Public Health Dental Hygiene Practitioner License
Sadler Health Center is a Federally Qualified Health Center with offices in Carlisle, PA and Loysville, PA 17047
Equal Opportunity Employer
We provide opportunities without regard to race, color, religion, sex, sexual orientation, national origin, age, disability, marital status or any other characteristic protected by law.
Apply Here
PI184096685
Employment/Position Type:
Full Time