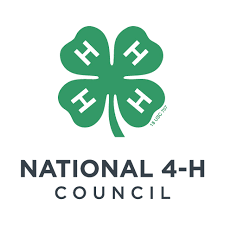 Job Description
Position Summary
The eCommerce Customer Experience Supervisor is responsible for processing orders for merchandise received online via mail, telephone, email, or other means. This position handles various routine and moderately complex customer service orders and will also be expected to provide outstanding customer service. This representative will also provide training and supervision of other customer experience Associates and administrative support to the eCommerce team.
Responsibilities:
Supervisory Duties
Assist with the hiring and recruitment process for customer experience representatives.

Create staffing schedules to ensure phone and email support during published customer service hours, approve vacation and time-off requests, and approve time cards.

Provide training to Customer Experience Representatives on all aspects of the customer experience responsibilities.

Handle customer complaints quickly and coordinate with the Supply Chain Manager, Warehouse Manager, Business Manager, and Director or VP of eCommerce on solutions as needed.

Provide guidance and direction for professional development of department team members to improve the overall professionalism and the support provided to Council.

Plan and direct the continual upgrading of systems, processes, and procedures to maintain pace with technological progress, economic change, and business needs.

Support alignment of team operational goal to 4-H mission and organizational goals.
Customer Order Processing Duties
Process orders into Shopify and MAS 500 (business accounting software) to determine the total cost for customers' orders; and verify and validate orders.

Determine billing and shipping requirements by working with customers.

Inform customers of unit prices, shipping dates, anticipated delays, and any additional information that may be needed.

Encourage customers to consider adding-on to their order for volume discounts.

Compute prices, discounts, and shipping charges as required.

Answer customers or individuals on how a product operates or direct to the appropriate representative to assist them.

Ensure sales quotes are processed promptly.

Process and send custom orders to vendors; and process and send gift certificate orders as needed and requested.
Customer Experience Duties
Build sustainable relationships of trust and ensure customer satisfaction through open and interactive communication and professional customer support.

Respond to order inquiries, delivery dates, shortages, exchanges, damaged items, and special requests.

Help customers navigate the 4-H website, answer questions regarding products and online discounts or promotions. Reset passwords for online accounts.

Report complaints to management as appropriate.

Work with accounting to issue credits and reports.

Resolve product or service problems by clarifying customer's complaint, determining the cause of the problem, selecting and explaining the best solution to solve the problem, expediting correction or adjustment.

Consult with the distribution center, vendors, or common carrier to expedite or trace missing or delayed shipments.

Respond to all email inquiries within 24-48 hours.

Recommend potential products or services to management by collecting customer information and analyzing customer needs.

Follow communication procedures, guidelines, and policies.
Shipping & Billing Duties
Issue shipping return labels for damaged, defective, or incorrect products.

Create no-charge shipments for customer replacement orders.

Prepare invoices and statements for submittal to Accounts Payable Manager.

Work with Accounts Payable Manager to resolve any billing issues.

Send outstanding invoices via email.

Maintain and monitor orders on hold for non-payment.
Qualifications
Associate's degree in a related discipline or equivalent in work experience.

Must at least have three to five years of customer service experience.

Must at least have two to three years as a customer service lead or supervisor.

Requires strong phone contact handling skills, communication skills, problem-solving, the ability to prioritize and multitask.

Proficient in MS Office applications (Word, Excel, and Outlook).

Advanced proficiency in MAS 500 or related business accounting software package.

Must have the ability to perform in a team-oriented environment.
ADA Requirements: This job operates in a nonprofit office environment. The physical demands described here represent those that an employee must meet to successfully perform the essential functions of this job. Reasonable accommodations may be made to enable individuals with disabilities to perform the essential functions.
Role routinely uses standard office equipment such as computers, telephones, photocopiers, filing cabinets, and fax machines.

Primarily a passive role; however, some filing is required.

May require the ability to lift files, open filing cabinets and bend or stand as necessary.

Basic math skills needed to calculate formulas, commissions, discounts, etc.

Must be able to lift to 10 pounds.
Travel Requirements: None expected.
Career Ladder: This position typically has the following career ladder:
Customer Experience Manager

Customer Experience Senior Manager
Apply Here
PI136742611
Employment/Position Type:
Full Time