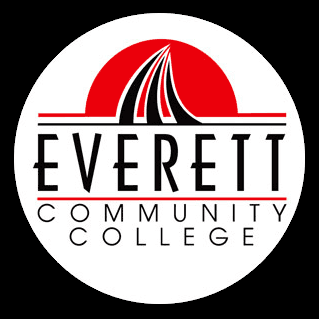 Everett

,

Washington

98201
Job Description
Electrician Lead
Posting Number:
02271
Department:
Facilities/Maint/Cust
Job Summary/Basic Function:
Alter, maintain, repair or install wiring, cables, switches, controls, fuse boxes, breaker panels, instrument panels, distribution panels, buzzer and bell circuits, power circuits and communications circuits; may construct new facilities from blueprints and specifications.

Modify, adjust, maintain, repair or install electric motors, electrical equipment, and instruments such as pumps, clocks, lamps, stoves, electrical meters, timers, fans, air conditioners, and refrigerators.

Replace and reseat brushes; replace bearings and other motor and generator parts.

Inspect electrical systems, communications systems, and equipment to detect and correct faulty components or parts.

Inspect and maintain high voltage power transmission systems including wires, and transformers.

Plan and perform alterations, adjustments, modifications, repairs, and installations of electrical equipment systems.

Develop preliminary cost estimates for installations and repairs.

Drive vehicles as required.

Lead assigned personnel in performance of work, including developing methods and procedures to be followed. Provide guidance and training to other employees.

May perform work in other trades.

Perform related assigned duties as required.



Minimum Qualifications:


• Two or more years of experience as a licensed journey level Electrician
• Current valid Washington State general or specialty journey level Electrician license/certificate
• Knowledge of standard practices, methods, materials, tools, and equipment of the electrician trades and standard safety precautions
• Ability to work from blueprints, plans and sketches to estimate time and material required for job completion
• Ability to maintain and use hand and power tools required to the trade
• Valid driver's license
• High School diploma,

GED

, or equivalent



Preferred Qualifications:


N/A



Physical Demands:


Everett Community College follows the Americans with Disability Act (

ADA

) and provides the following information as a guideline for applicants:
• Ability to operate office equipment, hand and power tools
• Ability to read and verify data and prepare various materials
• Ability to exchange information on the phone or in person
• Ability to perform physically demanding work in a variety of conditions, including but not limited to the ability to lift and carry at least 50 pounds, stand, walk, bend, twist, stoop, squat, kneel, climb, reach, grasp, push and pull.



Work Hours:

Monday-Friday 7:30 AM to 4:00 PM Summer Hours: Monday-Thursday 6:30 AM to 5:00 PM



Posting Date:

01/10/2020


Closing Date:

2/21/2020


Open Until Filled:

No



Special Instructions to Applicants:


Please attach a copy of your Washington Electrician License/Certificate to your application, under "Other Document."

Everett Community College's mission is to educate, equip, and inspire each student to achieve personal and professional goals, contribute to our diverse communities and thrive in a global society. Furthermore, the College's vision, strategic plan and core themes value, respect and uphold equity, cultural competence and inclusion. We are committed to hiring an Electrician Lead that exemplifies the vision, mission and core values of our institution.

Everett Community College does not discriminate on the basis of race, color, religious belief, sex, marital status, sexual orientation, gender identity or expression, national or ethnic origin, disability, genetic information, veteran status, or age.

This position is represented by the Washington Federation of State Employees Union.

Notice to Applicants

Prior to hire, a background check including criminal record history will be conducted. Information from the background check will not necessarily preclude employment but will be considered in determining the applicant's suitability and competence to perform in the position.

Drug-Free Campus
In compliance with federal and state regulations, EvCC is committed to a safe and drug-free campus. Employees are required to comply with EvCC's policy prohibiting illegal drug use or activity, including notification of criminal drug convictions and the use of prescription drugs or over-the-counter medications that are likely to affect job safety.
The complete policy is available at the EvCC Policies page. If you would like a printed copy of the policy, or if you have any questions, please contact the Human Resources Department at 425-388-9229.

Safety and Security
EvCC strives to be a safe, secure and prepared campus for our students, staff and community. Detailed information regarding campus security, crime statistics for the most recent three year period, and other information is available on the Campus Safety, Security and Emergency Management page.
This information is required by law and is provided by the EvCC Security Department. If you would like a printed copy of this information, you may contact the Security Department at (425) 388-9990.



Salary:

$4,829.00 to $5,466 per month plus benefits

To apply, visit https://employment.everettcc.edu/postings/4871






Copyright ©2017 Jobelephant.com Inc. All rights reserved.

Posted by the FREE value-added recruitment advertising agency

jeid-678fb6fff6387844af53a7eaaf157bd6
Preferred Years Of Experience:
2
Year(s)
Education Required:
High School