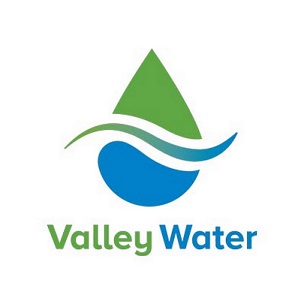 HVACR Mechanic (Heating, Ventilation, Air Conditioning, and Refrigeration)
Valley Water
San Jose

,

California

95118
Job Description
HVACR Mechanic (Heating, Ventilation, Air Conditioning, and Refrigeration)

Valley Water
Salary:
$8,845.20 - $11,323.87 Monthly
Job Type:
Full-Time
Job Number:
01505-E
Location:
CA, CA
Department:
General Services
Closing:
8/9/2022 11:59 PM Pacific
Description
Facilities Management Unit (Position Code 221)
COVID-19 vaccination requirement:
*To protect our most valuable assets, our employees, as well as the communities we serve, Valley Water requires all newly hired Valley Water personnel to be fully vaccinated (for COVID -19) or to be formally excused from the requirement through the **reasonable accommodation process (for details, see bottom of job posting).
Valley Water Telework Program: Eligibility for telework will depend on the type of work performed, operational needs, and the ability for the employee to perform the essential functions of their job duties while teleworking. Employment with Valley Water requires employees to live within 150 miles of their primary physical work location located in San Jose California by their start date.
This position requires the individual to be onsite and is not a teleworking position
Overview:
The HVACR (Heating, Ventilation, Air Conditioning, and Refrigeration) Mechanic will inspect, service, and repair a variety of refrigeration and air conditioning units and centrifugal or reciprocating chillers. This is a journey-level classification in the heating, ventilation, air conditioning, and refrigeration (HVACR) mechanic series.
Key Responsibilities include, but are not limited to:
Maintain, install, inspect, repair, and adjust HVACR controls and equipment including pumps, evaporators, chillers, boilers, and other related equipment in Valley Water plants and facilities; diagnose and resolve operating problems; perform preventative maintenance.
Prepare and maintain various electronic and paper records on work performed; request required materials, supplies and equipment; log equipment history.
Read and interpret plans, specifications, schematics, and engineer drawings; gather measurements and interpret and utilize airflow, heat load, and water analyses and calculations.
Inspect contract work for conformity to specification; inspect new systems for potential maintenance problems; operate and perform minor maintenance tasks with a variety of equipment and tools including drills, saws, welders, testers, aerial lifts, vacuum pumps, manifold gauges, and air balance equipment.
Install and start-up new equipment; remove, relocate, and install piping, ductwork, and registers; meet with contractors at job sites to explain needed repairs; recommend contract work as appropriate.
Ideal Candidate's Background Includes:
Applicants whose experience and background best match the ideal experience, knowledge, skills, abilities and education are considered ideal candidates for the position. To determine the top candidates, each applicant will be assessed based on the ideal candidate criteria listed below.
Ideal Experience:
Four (4) years of light industrial and commercial HVACR maintenance and repair work experience.
Ideal Skills and Abilities:
Perform preventive HVACR maintenance work.
Read and interpret operating manuals, schematics, engineering drawings, and plans. Inspect, diagnose, troubleshoot, and repair light industrial and commercial air conditioning, refrigeration, and heating equipment.
Use and operate equipment and tools used in maintaining HVACR equipment including multi-meters, micrometer, refrigeration gauges, and air balancing hoods.
Install, remove, and relocate HVACR equipment, including duct and minor electrical work.
Estimate labor, materials, and equipment needs and operation costs.
Evacuate, repair, and recharge refrigeration and air conditioning systems in accordance with industry standards.
Recover, recycle, and reclaim refrigerant from HVACR systems in accordance with EPA standards.
Solder and braze copper and dissimilar metals using oxygen and acetylene equipment.
Maintain detailed records.
Ideal Knowledge:
Methods of repairing, inspecting, and maintaining light industrial and commercial HVAC equipment.
Methods and techniques of troubleshooting and diagnosing HVACR malfunctions.
Operational characteristics of a variety of control systems including electronic, energy management, or building automated HVACR control systems and pneumatic controls.
Methods and techniques of preparing and interpreting drawings, diagrams, schematics, and engineering drawings.
Ideal Training and Education:
Equivalent to the completion of the twelfth grade supplemented by completion of an accredited HVACR vocational program.
Required License or Certificate
Possession at time of appointment and maintenance of a valid Environmental Protection Agency Universal refrigerant card.
Possession of, or ability to obtain, an appropriate, valid California driver's license. Individuals who do not meet the driver's license requirement due to a disability will be considered for a reasonable accommodation on a case-by-case basis.
To review the Classification Specification, please click here (Download PDF reader)
Selection Process
(1) The selection process may include one or more of the following: application review, application assessment, performance exercise, written exercise and/or interview.
(2) The Employment Application, Qualifying Information Questions and/or Supplemental Questions will be evaluated based on the ideal candidate criteria listed above. Resumes are highly recommended.
NOTE: Position and start date is subject to availability of funds. Valley Water retains the right to repost this position as deemed necessary.
Consideration may be given to existing applicant pools within the same classification.
COVID-19 vaccination requirement:

* Fully vaccinated means (1) it has been at least two weeks since a person has completed the entire recommended series of a COVID-19 vaccine, and (2) the person has provided proof of vaccination in a form consistent with the requirements for verification of vaccine status in the State of California's July 26, 2021 Public Health Officer Order.
**Limited Exemptions to Vaccination Requirement
An individual who has been provided a job offer may request a reasonable accommodation to the vaccination requirement if they:
1. Have a contraindication recognized by the U.S. Centers for Disease Control and Prevention (CDC) or by the vaccine's manufacturer to every approved COVID-19 vaccine. A contraindication means a condition that makes vaccination inadvisable;
2. Have a disability and are requesting an exception as a reasonable accommodation based upon this disability; or,
3. Object to COVID-19 vaccination based on their sincerely held religious belief, practice, or observance.
Valley Water's Equal Opportunity Non-Discrimination Policy is available for review upon request.
Valley Water will make reasonable efforts in the examination process to accommodate persons with disabilities. Please advise Human Resources in advance of any special needs by calling +1 408-630-2260.
Please be aware that once submitted all application materials become the property of Valley Water and will not be returned. Human Resources staff are not authorized to make copies of application materials for applicants.
To apply, please visit https://www.governmentjobs.com/careers/scvwd/jobs/3642842/hvacr-mechanic-heating-ventilation-air-conditioning-and-refrigeration
Copyright ©2022 Jobelephant.com Inc. All rights reserved.

Posted by the FREE value-added recruitment advertising agency
jeid-0e37b0f894722b43b1a355cc124a1968
Preferred Years Of Experience:
4
Year(s)