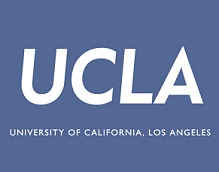 Los Angeles

,

California

90024
Job Description


As one of America's finest universities, UCLA has a tradition of advancing higher education and the common good through excellence in scholarship, research and public service. UCLA is California's largest university and a model for public institutions of higher education. Academic excellence, faculty distinction and a comprehensive curriculum are hallmarks of the UCLA experience. The university is an educational and architectural landmark in Los Angeles, attracting thousands of visitors and scholars each year.

Lead Electrician – Electrical Shop – Requisition 27190
UCLA Facilities Management, Los Angeles, CA

Facilities Management is seeking a skilled Lead Electrician to oversee and coordinate the work of the Electricians, Facilities Mechanics, and Facilities Workers responsible for campus-wide projects. The incumbent will review and coordinate daily schedules and work; conduct job site assessment and evaluation; develop and review estimates; resolve project problems, and coordinate outages.

Job Requirements
• Possession of a current State of California Electrician Certification. Satisfactory completion of a certified 4-year apprenticeship or equivalent education and experience.
• Detailed knowledge of all aspects of the electrical trade and related codes sufficient to direct work, evaluate progress and ensure that craft work assignments meet stated standards.
• Working knowledge of construction trade practices and safety requirements sufficient to oversee all phases of repair and renovation work, prepare multi-craft estimates, work scopes, budgets and schedules; address project related delays or disruptions and bring to closure within stated timeframes and guidelines.
• Ability to troubleshoot and repair electrical systems and equipment for malfunctions, signs of damage, deterioration, or adjustment
• Ability to oversee and coordinate the work of Electricians, Facilities Mechanics, and Facilities Workers in order to assist Supervisor with feedback, counseling and providing information for performance evaluations and provide training and orientation to new hires and conduct on-going safety training sessions
• Must possess a valid California Driver's License and the ability to drive a light vehicle/truck in the course of duties.

Full information concerning the job qualifications are listed on the official UCLA job posting.

How to Apply:
Qualified applicants may apply for this position using the UCLA Career Opportunities website. Go to https://hr.mycareer.ucla.edu/ and search for Requisition 27190. Or, quicklink:
http://hr.mycareer.ucla.edu/applicants/Central?quickFind=72226

Benefits
UCLA offers a comprehensive benefits package, including an average of three weeks of vacation per year; an average of 12 days sick leave per year; 13 paid holidays per year; health, dental and optical benefits; life insurance; disability insurance; the University of California Retirement Plan; various voluntary UC Savings Plans. There are also special programs and privileges available, such as accessibility to cultural and recreational programs, athletic events, the University Credit Union, and much more!

The University of California is an Equal Opportunity/Affirmative Action Employer advancing inclusive excellence. All qualified applicants will receive consideration for employment without regard to race, color, religion, sex, sexual orientation, gender identity, national origin, disability, age, protected veteran status, or other protected categories covered by the UC nondiscrimination policy.






Copyright ©2017 Jobelephant.com Inc. All rights reserved.

Posted by the FREE value-added recruitment advertising agency

jeid-de6a16f9f91ae14884167be861143a80
Preferred Years Of Experience:
4
Year(s)
Employment/Position Type:
Full Time