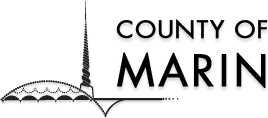 San Rafael

,

California

94903
Job Description
Licensed Mental Health Practitioner
(6% assignment differential paid for Professional License)
Marin County, San Rafael, CA
The Marin County Human Resources Department and the Department of Health and Human Services (H&HS) are announcing a recruitment for the position of Licensed Mental Health Practitioner. There is currently one (1) position available in Children and Family Services.
This position in Children and Families Services (CFS) works closely with Child Welfare Workers to assess the mental health needs of children and adult clients and make appropriate referrals to county mental health and other providers for services. This position serves as a liaison between Child Welfare and Behavioral Health. The incumbent is responsible for ensuring that all children served by CFS are properly screened, assessed and connected with services in a timely manner, including children who live in other counties and other states. This position also provides consultation and training to staff, parents, resource parents and community partners on relevant topics as needed.
The ideal candidate for this position will have experience working with a diverse population of children and families whose lives have been negatively impacted by poverty, substance use, domestic violence, mental illness and other life stressors. As this is a position in child welfare, the incumbent must demonstrate an understanding of how the above factors impact parents' ability to safely care for their children as well as engage clients of various racial, cultural and socio-economic backgrounds in services. The ideal candidate must also possess strong skills in mental health assessment, written and oral communication, client engagement, use of computer databases, performing under stress, working in a team, collaboration and navigating mental health systems. The candidate will be able to work independently with minimal supervision and demonstrate good judgment and decision making.
Filing Deadline: Friday, April 19, 2019 at 4:00pm.
Resumes are not accepted in lieu of County application and supplemental application form. Apply online at:
www.marincounty.org/Jobs
or contact Marin County HR Dept, Rm 415, 3501 Civic Center Dr., San Rafael, CA 94903 or call (415) 473-6104. EEO/TTY
Academic Discipline:
Medicine
Authorization:
US