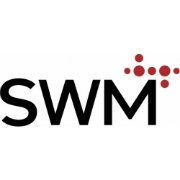 Job Description
What We Do: SWM provides solutions to make products stronger, more durable and with increased performance. Every day, our papers, films, nets and nonwovens are used in the medical, filtration, transportation and a variety of other markets globally. While we may be a global powerhouse, we are still a "human-sized" enterprise, dedicated to offering rewarding opportunities with room to grow for all our employees. You can learn more about us at www.swmintl.com. This position is in Roanoke, VA and the hours would be 12:00am-8:00am Tuesday-Saturday.

What You'll Do:

Reponsible for the safe and effective maintenance of the plant in accordance to the requirements of the production schedule.
Diagnoses and Repairs equipment.
Performs preventive maintenance tasks
Installs and removes equipment
This is a fast-paced environment with an 8 hour schedule.
Minimum Requirements:
High School diploma or equivalent
2 to 5 years electrical and mechanical equipment maintenance
Communication skills
Basic computer skills
Ability to lift up to 50 lbs. unassisted and 100 lbs. with assistance
Basic math skills
Read and comprehend English
Ability to coordinate the activities of the maintenance technician
Knowledge of basic electricity/electronics
Ability to read basic schematics and use of electrical multi meter
Knowledge of basic machine mechanics
Must be familiar with OSHA regulations and have the ability to recognize and correct any system weaknesses.
Preferred Skills:
Why Should You Apply?
Competitive weekly pay with the opportunity to advance
Health, Dental & Vision Insurance
Retirement Plan with company matching
Holiday Pay
Paid Time Off
Tuition Reimbursement and on the job training
Note: The above statements are intended to describe the general nature and level of work being performed by the incumbent. They are not intended to be construed as an exhaustive list of all responsibilities, duties and skills required of this position.
Apply Here
PI120533916
Employment/Position Type:
Full Time