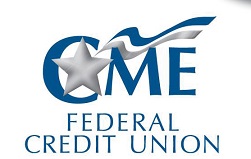 Job Description
Calling All Heroes!
CME Federal Credit Union, a financial institution located in central Ohio, was started by the local heroes of our community City of Columbus Fire and Police Departments. We now offer financial services to everyone in Franklin County and the 7 surrounding counties and remain dedicated to serving those who serve our community! Everything we do has just one mission, to offer strong financial solutions!
We are currently looking for a full time Member Service Representative (MSR) to be a financial hero at our HIlliard Branch! Our heros mission is to . . .
Provide outstanding service.
Accurately perform member requests (i.e. deposits, withdraws, transfers, loan payments, etc.).
Uncover and suggest financial services to meet the members needs.
Take initiative and find solutions.
To complete this mission, our financial hero needs to be accurate, friendly, approachable, empathetic, accountable, motivated, detail-oriented, adaptable, passionate, a problem solver, and possess strong listening skills. At a minimum, our hero needs to have a high school diploma or equivalent along with at least 1 year consistent sales and/or cash handling experience.
At CME, we believe in Banking That Has Your Back. As an employer who is ranked as one of the Best Employers in Ohio and is the recipient of several Top Work Places award, we have the backs of our Associates as well! Our full time financial heroes receive competitive pay, a rich benefits portfolio, a generous paid time off program, a strong work life balance, extra earning potential through monthly sales incentives, and so much more!
Do you have what it takes to be a financial hero?! If so, click the Apply button!
PI114643354
Preferred Years Of Experience:
1
Year(s)
Education Required:
High School
Salary Range:
$
12.67
- $19.01
Employment/Position Type:
Full Time
Job Code:
114643354