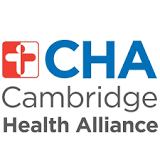 Job Description
Department: Child and Adolescent Inpatient Psychiatric Service. 27-inpatient beds in two locations at Cambridge Hospital. Currently the child unit 13-beds and the Adolescent Unit 14-beds, serving children from a number of locations around the state of MA. Collaborative Multi-disciplinary team approach.
Job Purpose: 24-hour accountability for both units, supervising RNs and Milieu Counselors over 24-hours, 7-days per week. Administrative and Clinical Supervision of staff, staffing and budgeting. program development and implementation of evidenced based practices, adherence to regulatory and licensing agency requirements. Recovery focused approach familiar with principles of trauma informed care.
Requirements:
Current Massachusetts RN licensure and Bachelor of Science in Nursing required.
MSN required.
AHA Healthcare Provider BLS
At least five years clinical experience in an Acute Psychiatric Nursing is required.
Candidate must have demonstrated leadership and management abilities.
All newly hired candidates will be required to pass the agility portion of the occupational health physical.
Apply Here
PI100789206
Preferred Years Of Experience:
5
Year(s)
Education Required:
Masters Degree - MA
Employment/Position Type:
Full Time