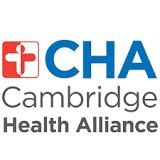 Cambridge

,

Massachusetts

02138
Job Description
Location: CHA Cambridge Hospital, Cambridge, MA

Employment Type: Full Time

Job Type: Non-Union

Work Shift: Days

Work Days: Mon thru Fri 24/7 responsibility

Hours/Week: 40

Date Posted: Aug-28-17

Requisition Number: hrq-77643

Job Details:
Direct external hires will be eligible for a generous Sign on Bonus of $5,000!

Department Summary

The Maternity Suite at Cambridge Hospital is a beautiful unit with scenic views of downtown Boston and Harvard Square. It includes a Labor and Delivery (L&D) Unit, Post Partum Unit, and Continuing Care Nursery and helps more than 1,000 growing families every year. The 7 bed labor unit has 3 triage bays and 2 operating suites. We are proud of our multidisciplinary patient care, our culturally sensitive approach to labor and delivery, and some of the lowest C-section rates in Massachusetts. The Post Partum Unit consists of 14 private rooms with a level 1b Continuing Care nursery. This unit provides care for mothers and infants through the early stages of postpartum to discharge. We foster a culturally sensitive approach to couplet care and early family bonding.
Job Purpose
A demonstrated ability to lead an effective management and frontline team; to mentor and coach nursing staff and delegate appropriately to achieve departmental goals and objectives. A demonstrated ability to establish a culture that engages staff and promotes professional growth and development with strong motivational skills to inspire, engage and empower others. Genuine commitment to a professional practice culture of accountability and collaboration focused on excellent performance in quality and safe care, patient experience, and employee and physician engagement. Strong operations experience and an appreciation for the complexities associated with a 24/7 unit. Working knowledge of current improvement and management methods such as Lean Management System Fiscal competency demonstrated by the management of annual budgets reflecting staffing, capital, and other operating expenses. Self-directed individual who recognizes and values the inter-dependencies of roles, functions, and processes necessary for success. Ability to identify and solve problems at all levels of the organization in a non-threatening and creative manner. Strong communication, negotiation and conflict management skills. Ability to articulate a vision and motivate others towards realization of that vision
Graduate from an accredited school of nursing.
Current MA state nursing licensure Bachelor's degree in nursing required Master's degree in nursing or related field preferred
Minimum of five years' experience in obstetrical nursing with a clinical focus of Level II or above nursery experience.
Minimum two years progressive management experience
Specialty certification required or obtained within one year of appointment.
BLS and NRP certification
Apply Here
PI100022278
Education Required:
4 Year Degree - BA,4 Year Degree - BS
Employment/Position Type:
Full Time