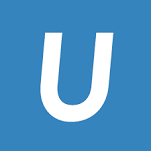 Westwood

,

California

90024
Job Description
Responsibilities
Take on a vital role in a world-class health organization. Help enhance and expand our clinical laboratory capabilities. Put your professional expertise to the test. You can do all this and more at UCLA Health.

As the Senior Operations Management Analyst, you will support the Operations Manager and Assistant Operations Manager in managing our more than 200,000 SF Department of Pathology and Laboratory Medicine facilities. You will:

Arrange and oversee lab and office moves.
Help develop lab and office designs using Microsoft Visio.
Verify remodeling and construction details.
Gather, review and analyze technical information on furniture, equipment, utility and space needs.
Communicate project status.
Oversee the ordering, tracking, tagging, recycling, and disposal of furniture.
Serve as department expert on all non-keyed access control
Provide key consultative services.


Qualifications
We're seeking a self-motivated, detail-oriented professional with a degree in laboratory science or business and:

A minimum of two years of experience in facilities or operations management.
Demonstrated knowledge of safe wet lab and facility practices, including safe chemical handling, biohazard and radiation safety precautions, etc.
Ability to diagram plans to scale and read schematics.
Computer proficiency with Microsoft Office, Microsoft Visio, University databases/web sites, and budget tracking.
Excellent analytical, organizational, customer service, communication and interpersonal skills.
Ability to assist with the safe decommissioning of a research laboratory in compliance with all pertinent regulations and protocols.
To be considered for this position, applicant MUST include a cover letter stating why they believe they are qualified for this position.
UCLA Health is a world-renowned health system with four award-winning hospitals and dozens of primary care practices, specialty practices, urgent care centers and other ancillary locations throughout metro Los Angeles. Through the efforts of our outstanding people, we have become Los Angeles' trusted provider of exceptional, compassionate patient care. If you're looking to experience greater challenge and fulfillment in your career, you can at UCLA Health.



JOB REQUIREMENTS: <img height=1 width=1 border=0 src=https://ucla.contacthr.com/66162498.jpg /> To apply for this position, please copy and paste the following link into your browser address bar: https://ucla.contacthr.com/66162498
Employment/Position Type:
Full Time