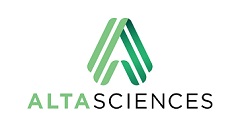 Everett

,

Washington

98203
Job Description
The Pathology Associate I will provide high quality and timely processing of pathological specimens through gross examinations, necropsies, tissue trimming and tissue processing as specified in company protocols and Standard Operating Procedures (SOPs).
How You'll Contribute:
You will train and become fluent on core standard operating procedures. Core SOP skills include but are not limited to:
Necropsy
Organ weighing
Bone marrow smear preparation
Tissue trimming
Decalcification
Use of an Electronic Data Capture System (EDCS)
Heat sealing
Archiving
Quality check (QC) review
PA I will train on becoming a Lead Study Technician (LST). These duties include:
Reviewing protocols for correctness.
Attendance in protocol reviews, pre-necropsy meetings and departmental meetings
Complete study set-up
Other departmental responsibilities include but are not limited to:
Maintaining necropsy suites, including other Pathology lab areas
Maintaining instruments and equipment
Maintaining facility records (i.e., fridge/freezer storage records, wet room storage records, equipment use logs)
Assist with chemical management by maintaining stock and working solutions
Assist with waste management
Ordering and stocking
Cross training in Histology
Tissue cassette printing
Specialized necropsies and tissue trimming procedures as required by protocols
Fetal reproductive necropsies
Altasciences Preclinical Services, Seattle LLC is an equal opportunity employer. All qualified applicants will receive consideration for employment without regard to status as a protected veteran or a qualified individual with a disability, or other protected status.
Altasciences Preclinical Services uses E-Verify to confirm the employment eligibility of all newly hired employees. To learn more about E-Verify, including your rights and responsibilities, please visit www.E-Verify.gov.
Apply Here
PI111354483
Employment/Position Type:
Full Time