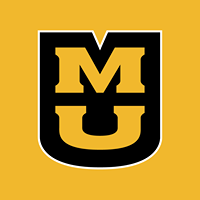 Job Description
Pediatric Surgery Faculty
The Department of Surgery at the University of Missouri-Columbia is seeking a Board Certified Pediatric Surgeon for the Department of Surgery.

The University of Missouri Women's and Children's Hospital serves a population of nearly 1,000,000 as it is the only dedicated pediatric hospital for central Missouri. Currently, the hospital is staffed by two pediatric surgeons along with a complete compliment of pediatric specialists and services to provide care for all pediatric patients from neonates to adolescents.

Successful candidates should be board-certified and recognized as exemplary in the field of Pediatric Surgery. Candidates with dedicated fellowship training or additional surgical subspecialty training in pediatric surgery are highly desired. Interests in teaching and funded research are also encouraged. Additional attributes considered important to this position include: proven leadership qualities, exceptional surgical technique, and ability and interest in resident/medical student education.
The University of Missouri is centrally located between St. Louis and Kansas City, and is the flagship campus for the University of Missouri system. Columbia boasts affordable housing, a cost of living below the national average, diverse cultural and economic opportunities, varied recreational facilities, quality health care, and excellent public schools making it one of the most desirable places to live in the United States. Most people who choose to live in this college town of 120,000 consider themselves as having the best of both worlds --- small-town convenience and warmth with big-city sophistication and amenities. For more information about the Columbia community, visit
www.gocolumbiamo.com
Applicants should send curriculum vitae to:


Assistant to the Chairman
Department of Surgery
University of Missouri-Columbia
One Hospital Drive, DC077.00
Columbia, Missouri, 65212
bannisterb@health.missouri.edu

UMC is an Equal Opportunity/Affirmative Action employer and complies with the ADA Act of 1990.
Women and minorities are encouraged to apply.
Contact us
PI104738424
Employment/Position Type:
Full Time
Email your Resume
{{emailJobCtrl.sendResumeMessage}}
Submit