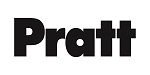 Job Description
Pratt Institute is seeking a Project Manager to join it's very busy facilties department. Pratt has a 25-acre campus in Brooklyn, a creative hub in the midst of a renaissance, and another in Manhattan. The Institute's campus in the historic Clinton Hill neighborhood of Brooklyn is adjacent to the emerging Brooklyn Tech Triangle, a nexus for innovation and entrepreneurship. Want to help make Pratt the best it can be? Look below to join us at this exciting time.


Location
Brooklyn, NY

Open Date
Dec 20, 2019

Deadline
Jan 31, 2020


The Project Manager's responsibilities include the coordination and completion of construction projects on time within budget and within scope. The Project Manager will oversee all aspects of in-house and design consultant construction projects; set deadlines, assign responsibilities and monitor progress of projects and prepare reports for distribution to supervisor regarding project status.

Job Duties:

The PM will provide project design and construction oversight on behalf of the Facilities Management Department
The PM will provide pre-planning & construction coordination throughout the planning and construction periods.
Develop project scope, cost estimating, scheduling and contractor selection.
Function as "Clerk of the Works" during the planning & construction activities.
Monitor renovation and construction schedules, highlight and record issues.
Measure contractor performance for quality control and adherence to documents and specifications.
Assist with expediting, building code and zoning review for all new construction projects, in addition to other regulatory issues.
Act as the liaison between Pratt and the expediting consultants for various filings
Negotiate contracts
Prepare requistions and change order proposals for payment.
At least 5 years of demonstrated experience in project planning and coordination.
Contract administration and project management experience required
Experience using various programs such as, Excel, Autocad and Revitt
Construction Management, Architecture or Engineering Degree is preferred
Application Instructions
Please submit your cover letter and resume. If you are selected for an interview, please be prepared to provide at least 5 References via our on-line reference tool system. At least 2 of your References must be, or have been, your direct managers.
Equal Employment Opportunity Statement
We are an equal opportunity employer and do not discriminate in hiring or employment on the basis of race, color, religion or belief, national or ethnic origin, citizenship, marital or domestic partnership status, sexual orientation, gender identity or expression, age, disability, military or veteran status, or any other characteristic protected by federal, state, or local law. Pratt Institute recognizes and values the benefits of a diverse workforce.
Qualifications
Education:
Associates Degree in Construction Management. Bachelors in Architecture or Engineering is preferred.
Experience:
At least 5 years of demonstrated experience in project planning and coordination. Contract administration and project management experience required.
Skills
: Experience using various programs such as Excel, Autocad and Revitt. Must demonstrate inter-cultural competence and ability to work effectively with a wide range of constituencies in a diverse community.
Apply Here
PI116564593
Preferred Years Of Experience:
5
Year(s)
Education Required:
None Required