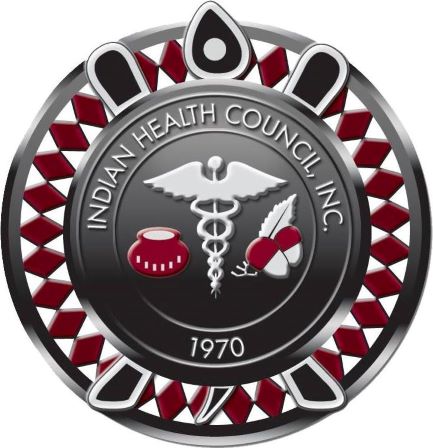 Valley Center

,

California

92082-5338
Job Description
Job Title: Registered Dental Assistant
Department: Dental
Reports To: RDA Supervisor
FLSA Status: Non-Exempt
Job Function: Clinical
Classification: Regular, Full-Time
Schedule: 40 hours/week, Monday-Friday (8-hour shift, either 8:00-4:30 or 10:00-6:30)
Location: Onsite
Benefits: Eligible on date of hire to enroll for benefits package:
PPO Medical, Vision, Dental; 13 paid holidays plus employee's birthday; generous PTO and Sick time; Paid bereavement and jury duty leave; Paid Life and Disability policies; 403B retirement plan with company matching; flexible spending programs; AFLAC; Employee Assistance Program (EAP); HRSA loan repayment programs for qualified positions.
SUMMARY
Assists dentist during examination and treatment to include general dentistry, surgery, prosthodontics, endodontic, pedodontic and orthodontic by performing the following duties.
ESSENTIAL DUTIES AND RESPONSIBILITIES
Include the following. Other duties may be assigned.
Responsible for maintaining current status to meet CDC and CALOSHA requirements.

Participates in educational development activities to maintain current license and employment status.

Prepares patients, sterilizes and disinfects instruments, sets up instrument trays, and prepares materials.

Takes and records medical and dental histories and vital signs of patient.

Exposes diagnostic dental x-rays.

Assists the dentist during procedures, keeps the oral operating area clear, supplies instruments, materials and medications.

Assists the dentists with patient management by contributing to the patient's comfort and reassurance.

Instructs patients in oral hygiene and plaque control programs.

Cleans and maintains the operatory in between patients.

Sterilizes and maintains dental instruments, equipment, and supplies according to IHC protocol.

Takes preliminary impressions for study casts and occlusal registrations for mounting study casts.

Performs additional patient procedures under a dentist's supervision as permitted by California RDA licensure.

Pours, trims, and polishes study casts, fabricates custom impression trays from preliminary impressions, cleans and polishes removable appliances, and fabricates temporary restorations.

Ensures that dental lab orders are picked up with accurate paperwork.

Assists in departmental weekly, monthly, quarterly equipment maintenance.

Checks for any assigned duties daily.

Rotates to Santa Ysabel as needed.

Maintains patient confidentiality.

Serves as a resource to front desk personnel by answering questions regarding scheduling and treatment plans.

Performs miscellaneous job-related duties as assigned including serving as a backup to cover multiple positions within the Dental Department.
SUPERVISORY RESPONSIBILITIES:
This position has no supervisory responsibilities.
TRAVEL & DRIVING REQUIREMENTS
Travel not required for this position.
Driving is not required for this position. May be required on occasion to fill in at satellite location in Santa Ysabel.
QUALIFICATIONS:
To perform this job successfully, an individual must be able to perform each essential duty satisfactorily. The requirements listed below are representative of the knowledge, skill, and/or ability required. Reasonable accommodations may be made to enable individuals with disabilities to perform the essential functions.
EDUCATION AND/OR EXPERIENCE:
Minimum high school diploma or GED and graduate of Dental (RDA) Assisting program.

At least 1-year experience as RDA beyond program completion.

Prefer 3+ years of RDA experience.
Certificates, Licenses and Regulations
Current RDA and Coronal Polishing certificate and Radiation License required.

A valid California driver's license and a good driving record will be required at the time of appointment and must be maintained throughout employment.

Current CPR (BLS Provider) certification or attain within 6 months of hire.

Applicants must successfully pass a pre-employment physical exam, tuberculin skin test or x-ray and urine drug screen test (to include marijuana). Health must be adequate to perform all duties of the position.

Applicants must be fully vaccinated against COVID-19 and provide proof of vaccination.

Must pass criminal background check.
KNOWLEDGE, SKILLS AND ABILITIES
Competence in operation of standard dental equipment.

Knowledge of OSHA blood-borne pathogen standard and adhere to safety rules and professional standards.

Knowledge of appropriate COVID-19 safety protocols.

Skill in establishing and maintaining effective working relationships with patients, clinic staff, and the public.

Ability to be flexible and adaptable to changing work environment.
TECHNOLOGY SKILLS
Must be proficient in the following:
Productivity Software: Microsoft Office 365; Word, Excel, PowerPoint, Email & Calendar Management (outlook), Teams (video conferencing and meetings), and Share Point.

Electronic health records software (NextGen/QSI preferred).

Utilization of Paycom, Relias Learning, and PolicyTech systems.
LANGUAGE SKILLS
Ability to read, analyze, and interpret documents. Possess adequate written and oral language skills to communicate clearly and effectively. Ability to respond appropriately to the most sensitive inquiries or complaints. Ability to create and deliver effective presentations to public groups, peer groups and/or leadership.
MATHEMATICAL SKILLS
Ability to add, subtract, multiply, and divide in all units of measure, using whole numbers, common fractions, and decimals.
Ability to calculate figures and amounts such as discounts, interest, proportions, percentages, and volume. Ability to apply concepts of basic algebra and geometry.
REASONING ABILITY
Ability to apply principles of logical thinking to a wide range of intellectual and practical problems. Ability to deal with a variety of abstract and concrete variables.
Ability to define problems, collect data, establish facts, and draw valid conclusions.
Ability to apply critical thinking skills to problem solve.
PHYSICAL DEMANDS
The physical demands described here are representative of those that must be met by an employee to successfully perform the essential functions of this job. Reasonable accommodations may be made to enable individuals with disabilities to perform the essential functions.
While performing the duties of this job, the employee is regularly required to sit; use hands to finger, handle, or feel; reach with hands and arms; and talk or hear. The employee frequently is required to stand. The employee is occasionally required to walk and stoop. The employee must regularly lift and/or move up to 10 pounds; may frequently lift and/or move up to 25 pounds, and occasionally lift and/or move up to 50 pounds. The employee is occasionally required to drive. Specific vision abilities required by this job include close vision, peripheral vision, and ability to adjust focus.
WORK ENVIRONMENT
The work environment characteristics described here are representative of those an employee encounters while performing the essential functions of this job. Reasonable accommodations may be made to enable individuals with disabilities to perform the essential functions. Normal office environment.
CUSTOMER RELATIONS
Responds promptly and with caring actions to patients and employees. Acknowledge psychosocial, spiritual and cultural beliefs and honor these beliefs.

Maintain professional working relationships with all levels of staff, clients and the public.

Be part of a team and cooperate in accomplishing department/organizational goals and objectives.
QUALITY MANAGEMENT
1. Displays knowledge of normal signs of human development and ability to assess and provide age- appropriate care.
2. Contribute to the success of the organization by participating in quality improvement activities.

SAFETY
Maintain current knowledge of policies and procedures as they relate to safe work practices.

Follow all safety procedures and report unsafe conditions.
HIPAA/COMPLIANCE
Maintain privacy of all patient, employee and volunteer information and access such information only on a need-to-know basis for business purposes.

Comply with all regulations regarding corporate integrity and security obligations.

Report unethical, fraudulent, or unlawful behavior or activity.
Indian Preference shall be given in accordance with IHC's Policies and Procedures.
This job description is not designed to cover or contain a comprehensive listing of activities, duties or responsibilities that are required of the employee. Duties, responsibilities, and activities may change, or new ones may be assigned at any time with or without notice.
Apply Here
PI177009116
Preferred Years Of Experience:
1
Year(s)
Salary Range:
$
20.61
- $22.85
Employment/Position Type:
Full Time